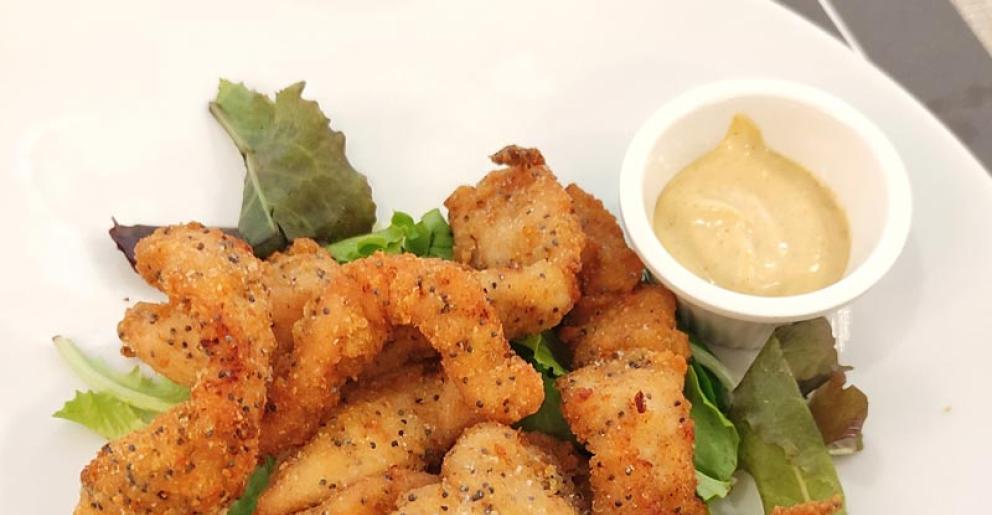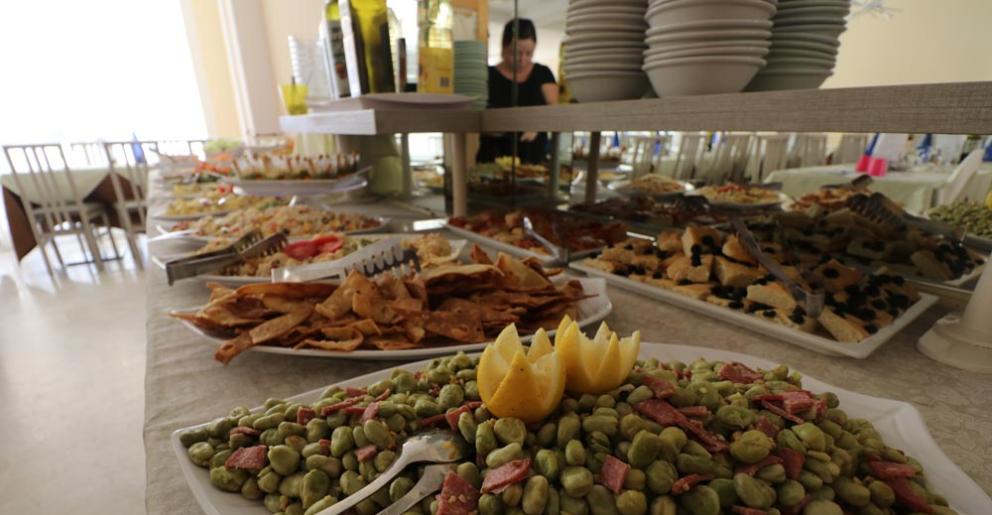 RICH BREAKFAST
5 DIFFERENT MENUS FOR EVERY MEAL, INCLUDING KIDS' AND VEGETARIAN
---
Every morning, when you wake up, you can enjoy a delicious buffet breakfast at the Hotel Galassia in Rivazzura including:

A variety of coffees to suit all tastes
Sweet treats, cakes and pies made by our pastry chef
Typical Romagna ciambella (donut)
Croissant
Cookies
Cereals
Fruit juices
Fresh fruit and with syrup
Toasted bread
Cold Meats
Cheeses
Yogurt
Jams and chocolate
With the full board hotel deal, for lunch and dinner you can choose between 5 different menus of meat and fish, different every day. Also:
Appetizers and side dishes, cooked and raw fresh and seasonal vegetables, all available in a buffet;
Romagna cuisine, with the traditional homemade fresh pasta machine;
International Cuisine;
Vegetarian menu and, on request, gluten-free dishes;
Unlimited water and wine or beverages, for those who the all-inclusive accommodation deals;
On request, packed lunches for the beach or for trips out of the hotel.
And specially for kids:
At the table, silverware and dishes for children and high chairs for the little ones;
A special kids' menu for each meal with tasty and healthy food;
Every afternoon, a delicious snack for your children;
On request, broths, fresh vegetables, meat and all dishes suitable for the younger guests;
Fully equipped kitchenette for new mothers
There are surprises for gourmet and sweet-tooth tastes:
Two nights a week we organize themed dinners, with delicious fish menus and the delicious recipes from the Romagna tradition;
Our pastry chef will delight you with excellent fresh cakes and sweets of all kinds, to finish your meal in the best way.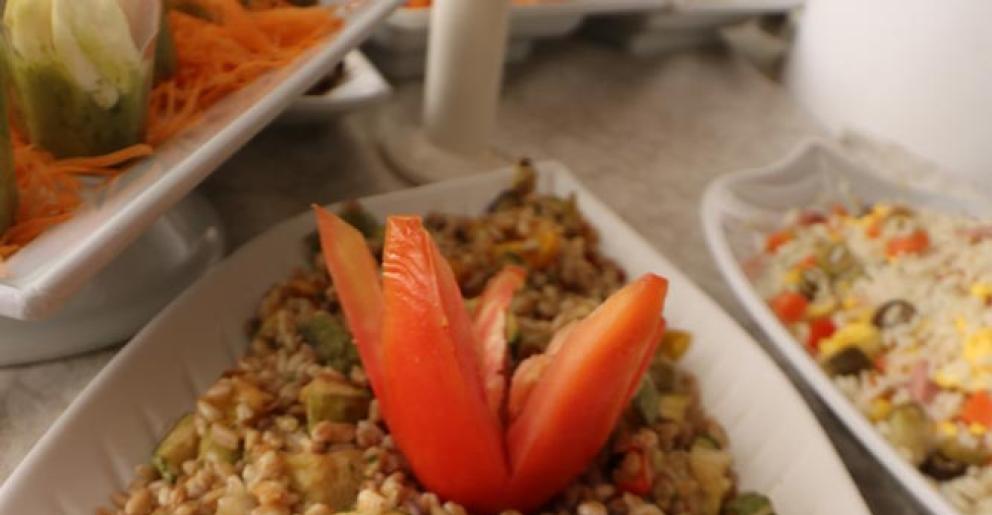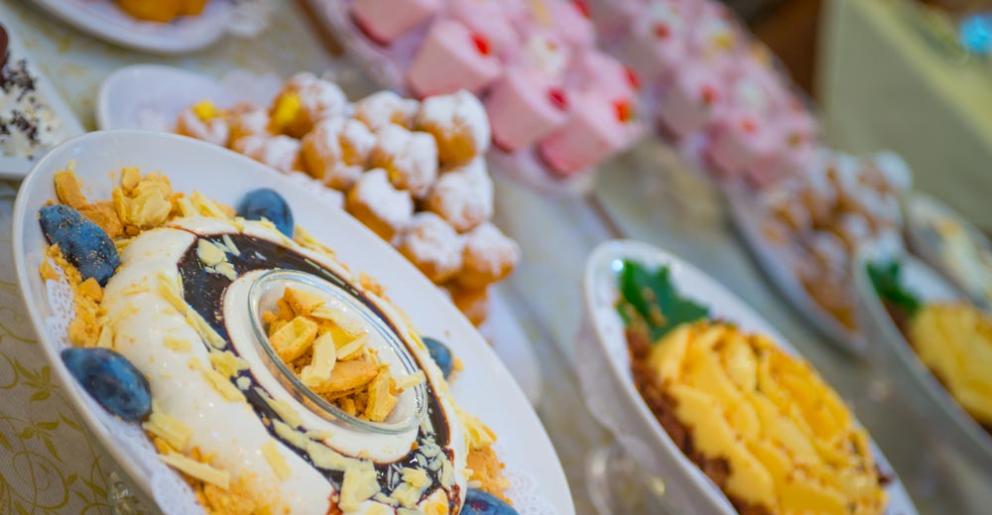 NEW, INCLUDED IN THE FULL-BOARD DEAL:
VEGETARIAN MENU AT THE HOTEL
---
At Hotel Galassia in Rivazzura
, on full-board, in addition to our excellent meat and fish dishes, now you can choose a vegetarian alternative. In fact, our chef will prepare an
ad hoc menu
, consists of a first and second course that are different every day.
Here are some of our suggestions!
First course: Cous cous with vegetables.
Second course: Pears with cheese.

First course: Ravioli ricotta and spinach with creamy ginger soup.
Second course: soy burgers with baked potatoes.

First course: Semolina gnocchi au gratin with butter and tomato drops on Parmesan cheese.
Second course: stewed meatballs lentils with peas.
First course: Sicilian penne with eggplant and basil.
Second course: Valdaostan chickpeas escalope baked with fennel and mimosa sauce.

First course: Creamy risotto with rosemary and prosecco.
Second course: Salad with apples, fresh spinach and parmesan.
Have fun trying a new dish every day: healthy, tasty and always new! So you don't forget about your vegetarian diet even when on holidays, why not?. Why not trying for the first time different food that is as inviting as the traditional menus, as it is already a tradition at
Hotel Galassia in Rivazzurra
!
NEWS 2014
Homemade fresh pasta machine
as the best Romagna tradition!